Green Screen Photo Experience
Starter Package
-3 hours of unlimited photo booth access
-Duplicate printing of every photo
-8 backgrounds to choose from
-Personalized logo on bottom of every photo strip
-Unlimited HD Prints
Was $895 = NOW $595
Gold Star Package
-All items from Starter Package
-4 hours of unlimited photo booth access
-Prop Box (decorative hats, boas, glasses, etc)
-Flash drive or SD card of all photos
-Customized Backgrounds to fit your theme
-Unlimited HD Prints
Was $995 = NOW $695
VIP Package
-All items from Gold Star Package
-5 hours of unlimited photo booth access
-Customized Backgrounds to fit your theme
-Unlimited HD Prints
Was $1,295 = NOW $895
**Custom Packages available upon request
*Digital photos available to be texted
Our Backgrounds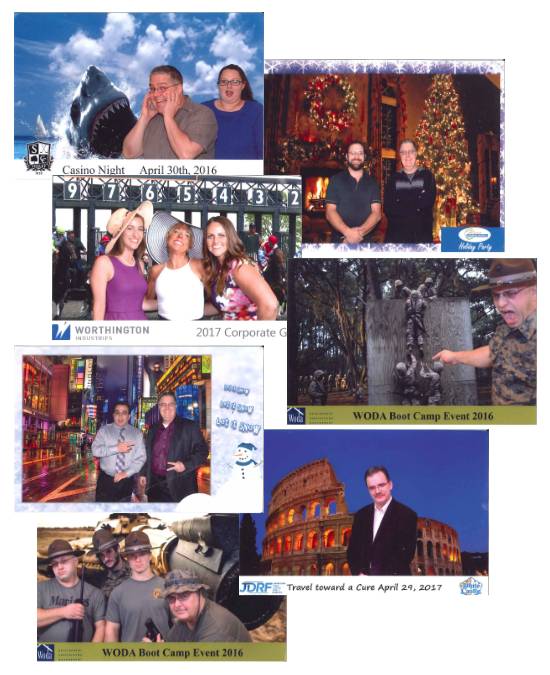 GREEN SCREEN EXPERIENCE BACKGROUND OPTIONS
Here are some options to choose from for your VIP event:
Holiday Events:
Landscapes:
International Destinations:
Special Themes:
If you do not see what you are looking for here to match your theme, you are welcome to send some high-resolution photos (1000 dpi x 1000 dpi or higher please in a .jpeg format) or simply ask us to locate them for you
GREEN SCREEN EXPERIENCE
This takes the photo booth to the next level! We can custom design 8 backgrounds to fit your theme and add your company branding. Every guest will get the opportunity to choose their own background to capture their memories of your event with a picture momento that they can take home with them.. Plus, you will get a flash drive of all the pictures taken during your casino event! (These are great to post to your intranet, social media, or even use for blackmail later! (just kidding on that last one:)
GREEN SCREEN SPONSORSHIP OPPORTUNITY:
Our Green Screen Photo Stations are an excellent way to raise sponsorship funds! Companies LOVE to sponsor these, because they get maximum exposure at your event! We can brand EVERY PHOTO with a company logo, name, and any even brief advertising content (phone number, website addresses, and coupons)
Green Screen Stations have raised up to $1,500 in sponsorship funds for non-profit events!